In the past two weeks several scandals have surfaced. Individuals with the US General Services Administration (GSA) have been accused of spending lavishly on parties, conferences, travel, and gifts. Under the leadership of Jeff Neely, Public Buildings Commissioner for GSA Region 9, these activities continued for several years.
Members of the US Secret Service were caught in Columbia hiring prostitutes and speaking openly of their mission in the country. Lastly, photos of US soldiers posing with body parts of suicide bombers in Afghanistan have come to light.
All of these incidents have a common thread—individuals have exercised poor judgment. The workers went wild, or as some say, have gone rogue.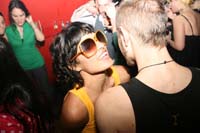 While we, as leaders, never have control over our team members' behavior, we can build and maintain an environment that will go a long way to prevent such rogue behavior.
First and foremost is to foster a culture that centers on doing a good job and feeling satisfied after a job has been well done. Maintain a healthy mix of accountability, fun, and rewards for appropriate action.
Research from several famous studies have highlighted the profound effects of social pressure and role identity. In the prison experiment by Zimbardo and colleagues, college students in the roles of guards began to abuse students in the roles of prisoners and the experiment was terminated earlier than planned. In the Milgram study on obedience, voluntary participants were forcefully ordered to continue to administer electric shocks to actors, illustrating the reluctant willingness for individuals to comply with requests. In a study reported by Solomon Asch in 1951, he relayed the inclination of people to conform to the majority of a group even when it went against their perception of what was correct. All of these studies, along with the concept of crowd psychology, illustrate how normal, well-intentioned individuals can get caught up in undesirable, and even despicable activities when a harmful culture emerges and continues unfettered.
Communicate stories of individual's actions that promote the behavior you want to see in all workers. Culture is often built on such anecdotal vignettes that become part of the fabric of all organizations.
Secondly, maintain a vigilant focus on your goals. When you see behavior that wavers off the path, have a one-on-one discussion with the team member to understand the reason for the behavior and to re-align the behavior toward your team goals.
Finally, look at how you are selecting team members. Do you have an objective analysis of their personality? Conscientiousness, one of the personality facets in the Big Five personality models has shown good correlation with job performance. Many selection instruments incorporate this element into the mix.
I believe that good selection instruments, a continual focus on goals, and a healthy culture will greatly reduce the possibility of your team members creating embarrassment for you and your organization.
Concepts:
Foster a culture with a healthy mix of job satisfaction, accountability, joy, and rewards
Keep a vigilant focus on your goals
Select employees based on conscientiousness
Keywords: leadership, culture, dark side, goals, conscientiousness
References:
Asch, S. E. (1951). Effects of group pressure on the modification and distortion of judgments. In H. Guetzkow (Ed.), Groups, leadership and men (pp. 177-190). Pittsburgh, PA: Carnegie Press.
Barrick, M. R., & Mount, M. K. (1991). The big five personality dimensions and job performance: A meta-analysis. Personnel Psychology, 44(1), 1-26.
Burton, J. P., Hoobler, J. M., & Scheuer, M. L. Supervisor Workplace Stress and Abusive Supervision: The Buffering Effect of Exercise. Journal of Business and Psychology, 1-9.
Costa, P. T., Jr., & McCrae, R. R. (1992). NEO PI-R professional manual. Odessa, FL: Psychological Assessment Resources.
Denison, D. R. (1984). Bringing corporate culture to the bottom line. Organizational Dynamics, 13(2), 4–22.
Denison, D. R. (2000). Organizational culture: Can it be a key lever for driving organizational change. In The Handbook of Organizational Culture. London: John Wiley & Sons.
Etzioni, A. (1975). A comparative analysis of complex organizations: On power, involvement, and their correlates (Revised and enlarged ed.). New York: The Free Press.
Haney, C., Banks, C., & Zimbardo, P. (1973). Interpersonal dynamics in a simulated prison. International Journal of Criminology and Penology, 1(1), 69–97.
Hogan, R. J., Curphy, G. J., & Hogan, J. (1994). What we know about leadership: Effectiveness and personality. American Psychologist, 49(6), 493-504.
Hogan, R. J., & Hogan, J. (2001). Assessing leadership: A view from the dark side. International Journal of Selection and Assessment, 9(1&2), 40–51.
Judge, T. A., Bono, J. E., Ilies, R., & Gerhardt, M. W. (2002). Personality and leadership: A qualitative and quantitative review. Journal of Applied Psychology, 87(4), 765-780.
Kahneman, D. (1992). Reference points, anchors, norms, and mixed feelings. Organizational Behavior and Human Decision Processes, 51(2), 296-312. doi:10.1016/0749-5978(92)90015-Y
Kotter, J. P., & Heskett, J. L. (1992). Corporate culture and performance. Free Press.
Losey, S. & Medici, A. (2012, April 16) GSA calls on officials to repay party expenses. Federal Times. Retrieved from http://www.federaltimes.com/article/20120416/DEPARTMENTS07/204160306
McCrae, R. R., & John, O. P. (1992). An introduction to the five-factor model and its applications. Journal of Personality, 60(2), 175-215.
Meckler, L. (2012, April 14) Secret Service misconduct is alleged. Wall Street Journal. Retrieved from http://online.wsj.com/article/SB10001424052702304356604577342641172505430.html
Medici, A. (2012, April 17) Inspector General: GSA official's waste part of pattern. USA Today. Retrieved from http://www.usatoday.com/news/washington/story/2012-04-17/gsa-spending-hearing/54338102/1
Milgram, S. (1963). Behavioral Study of Obedience. Journal of Abnormal and Social Psychology, 67(4), 371-378.
Perez, E. & Decordoba, J. (2012, April 17) New details in Secret Service case. Walls Street Journal. Retrieved from http://online.wsj.com/article/SB10001424052702304299304577350071554454122.html
Perez, E. & Molinski, D. (2012, April 19) More firings seen at Secret Service. Wall Street Journal. Retrieved from http://online.wsj.com/article/SB10001424052702303513404577353991485029140.html
Senge, P. M. (1990). The fifth discipline: The art & practice of the learning organization. New York: Doubleday.
United States Secret Service. (2012, April 14) Statement by Assistant Director Paul S. Morrissey. Press Release. Retrieved from http://www.secretservice.gov/press/GPA04-12_Statement.pdf
Zucchino, D. (2012, April 18) U.S. troops posed with body parts of Afghan bombers. Los Angeles Times. Retrieved from http://articles.latimes.com/2012/apr/18/nation/la-na-afghan-photos-20120418
Share on Facebook