Last week, on the one year anniversary of the fatal raid of Osama bin Laden's house, a set of documents was released providing us additional insight into the mind of this famed terrorist. While certainly a despicable character, I find his charisma and longevity remarkable. Let's take a look at his approach.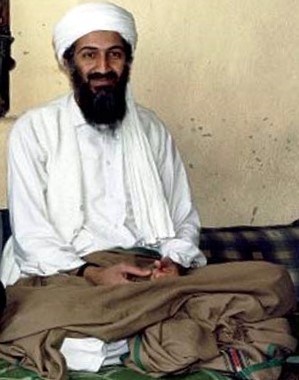 Vision
Osama bin Laden had a clear and consistent vision—attack America. He viewed the United States as an immoral nation, full of homosexuality, gambling, alcohol, and an unacceptable alliance with Israel.
Loosely allied terrorist groups frequently adopted this mission and expanded it to include local governments. This caused bin Laden quite a bit of consternation. He made a considerable effort to moderate these more extreme groups. In this sense he was a moderate.
He admonished rogue groups who reinterpreted ancient Islamic law regarding collateral damage in the event of an attack into enemy territory. While Islamic law may allow this only in extreme circumstances, these regional groups considered it acceptable to inflict casualties to innocent bystanders, including Muslims during "normal" operations.
Power
As these regional groups adopted more radical terrorist tactics bin Laden attempted to persuade them to come back into the fold and moderate their behavior. Surprisingly, based upon the materials I have examined, it seems that he did not attempt to use coercion or punishment as tools in this regard. Other al Qaeda leaders wanted to take more polar positions with these errant groups, either distancing themselves or bringing them under their wing in order to broaden the reach of al Qaeda central.
Adaptability
Osama bin Laden's journey from country to country has been well-documented. He fought the Soviets in Afghanistan, then returned to his home country of Saudi Arabia from which he was expelled. He chose to live in Sudan and continue to build a network of terror. Pressured to leave that country, he boarded a chartered flight back to Afghanistan. Upon his return he struck up a friendship with Mullah Omar and began to establish the fighter training camps. Each stop along bin Laden's journey he adapted to the local culture and developed a strong network of allies.
Training
In order to execute successful terrorist attacks significant training is necessary and bin Laden knew this. He invested both time and money in people and equipment. The September 11, 2001 attacks are a prime example of meticulous plans executed well.
Alignment
From the beginning, Osama bin Laden felt that discipline and a code of conduct were necessary. The al Qaeda manual obtained in a raid on a Manchester, England house reveals a number of values and behaviors demanded from all members. These included patience, a calm personality, a commitment to the organization, and the Islamic faith.
And so we can get a better picture of Osama bin Laden the leader. Far from a feckless leader, he developed a vision and remained steadfast in it. He adapted well to contrary events, trained his people, and demanded the best of his men.
Osama bin Laden: loathsome—yes. A successful leader—yes, unfortunately.
Concepts:
Maintain a clear and consistent vision
Use power wisely and effectively
Remain adaptable, able to adjust to changes in outside forces
Invest in training for your people
Communicate well to assure alignment of everyone in the organization
Keywords: leadership, vision, power, adaptability, training, alignment
References:
Al-Qaeda. (n.d.). The Al-Qaida manual. Retrieved from http://www.usdoj.gov/ag/manualpart1_1.pdf
French, J. R. P., Jr., & Raven, B. H. (1959). The bases of social power. In D. Cartwright (Ed.), Studies in Social Power (pp. 150-167). Ann Arbor, MI: University of Michigan Press.
Lahoud, N., Caudill, S., Collins, L., Koehler-Derrick, G., Rassler, D., & al-'Ubaydi, M. (2012). Letters from Abbottabad: Bin Ladin sidelined? Retrieved from http://www.ctc.usma.edu/wp-content/uploads/2012/05/CTC_LtrsFromAbottabad_WEB_v2.pdf
Share on Facebook