This past week I had the honor of working with 200 high school sophomores from all over the state of Kentucky. These bright, hard-working students were hand-picked by their high school teachers and administrators to take part in the state-level three-day Hugh O'Brian Youth Leadership (HOBY) program.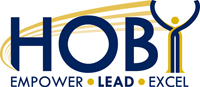 The students were divided into 10-member groups and I had created an exercise which provided a unique role for each student. One student was the leader and the others had other specific roles on the team. We held two rounds of discussion which were facilitated by the leader.
In the first round, the leader was to have described the project and quash any discussion of broadening the project scope. In the second round of discussion the leader was told to take a more collaborative approach and explore new ideas with the team members.
During this second round the students revealed information regarding new features that could be included with little additional schedule risk or budget ramifications. They were able to work together more productively, came up with more creative solutions, and felt more satisfied in their roles. We then held a discussion with the entire group and talked about the differences between the two types of leadership style. When asked if they would have considered quitting their job during the first round had it been real life, several said that they would have quit.
These students experienced two powerful aspects of leadership firsthand—the significant influence a leader has over the process within the team and the power of working collaboratively.
Research has illustrated these factors as well. Fostering collaboration allows each team member to contribute their unique and valuable knowledge, skills, and abilities. Frequently, one individual will add to another's contribution, thus developing something more than originally envisioned. Creative insights, such as these synergies are the innovations which fuel organization's profits on a continuous basis.
Questions:
Does your leadership promote a framework within which your team can actively and safely pursue creative ideas?
Do you bring individuals onto your team who have a diverse set of skills and knowledge?
Do you challenge your team to think beyond existing products, services, and paradigms?
Concepts:
Your leadership will shape the type of process your team will use
Collaboration is a powerful tool for high performing teams
Keywords: leadership, collaboration, Hugh O'Brian Youth Leadership, HOBY
References:
Amabile, T. M. (1998). How to kill creativity. Harvard Business Review, 76(5), 76-87.
Ansell, C., & Gash, A. (2008). Collaborative governance in theory and practice. Journal of public administration research and theory, 18(4), 543-571.
Bennis, W. G., & Biedermann, P. W. (1997). Organizing Genius: The Secrets of Creative Collaboration. Perseus Books.
Chrislip, D. D., & Larson, C. E. (1994). Collaborative leadership: How citizens and civic leaders can make a difference. San Francisco: Jossey-Bass.
Cohen, S. G., & Ledford, G. E., Jr. (1994). The Effectiveness of Self-Managing Teams: A Quasi-Experiment. Human Relations, 47(1), 13.
Deiglmayr, A., & Spada, H. (2010). Collaborative problem-solving with distributed information: The role of inferences from interdependent information. Group Processes & Intergroup Relations, 13(3), 361-378.
Rentsch, J. R., Delise, L. A., Salas, E., & Letsky, M. P. (2010). Facilitating Knowledge Building in Teams: Can a New Team Training Strategy Help? Small Group Research, 41(5), 505-523.
Schrage, M. (1995). No more teams!: Mastering the dynamics of creative collaboration. New York: Currency Doubleday.

Share on Facebook